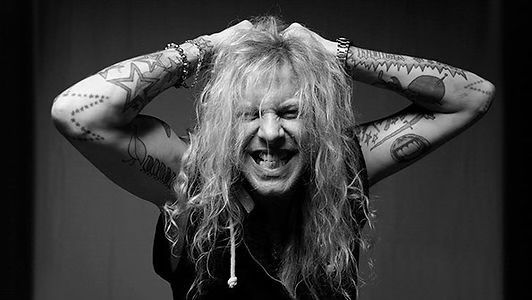 Best known as the voice for DANGER DANGER, (voted by VH-1 as number 25 out of the Top 200 Hair Bands Of All Time), legendary rock singer Ted Poley Rocks the Planet with a powerhouse solo band.  The group's road-tested massive song list includes the well-known hits and deeper album tracks from the D2 catalog, as well as surprise cover tunes and all of Ted's past and present side/solo work.
Ted Poley is a world-touring solo artist; having conquered Japan, the UK, Spain,Sweden, Switzerland, Australia, Peru, Brazil, Norway, Portugal, Mexico, Germany and Belgium. Not surprisingly, Poley has been featured multiple years running on the star-studded MONSTERS OF ROCK Cruise where he is known as The Captain. Be it his era-defining vocals that became legendary on the iconic video game Sonic: The Hedgehog ,
​Ted's tenure in ahead-of-their-time group post-D2 Bone Machine, his even-to-date prolific solo album catalog -- or Ted's ageless voice leading the new supergroup Tokyo Motor Fist, there is no stopping Mr. Poley. TP is the Smilemaster General of the rock and roll party, owning stages across the globe as only he can.
Contact Tribute Nation Talent & Entertainment for info & booking: 
Christina: 215-272-9891
Curtis: 484-571-9465